Throwing a birthday party for your child has just become "a piece of cake!"  Artissima painting parties are a blast, and the birthday guests go away with a unique and fun piece of artwork to remember the special day.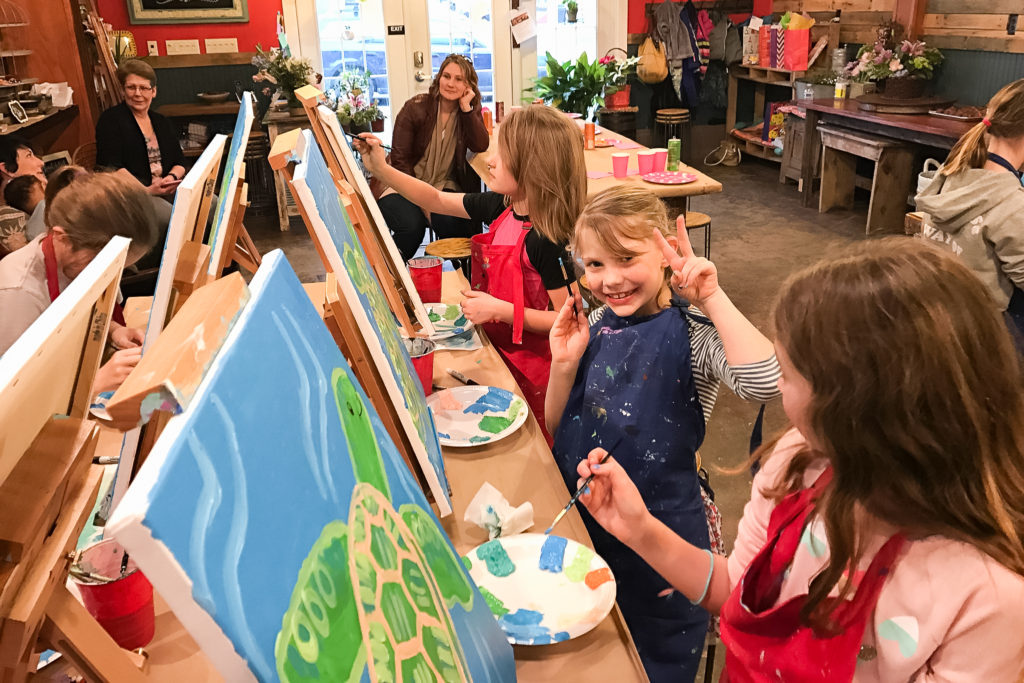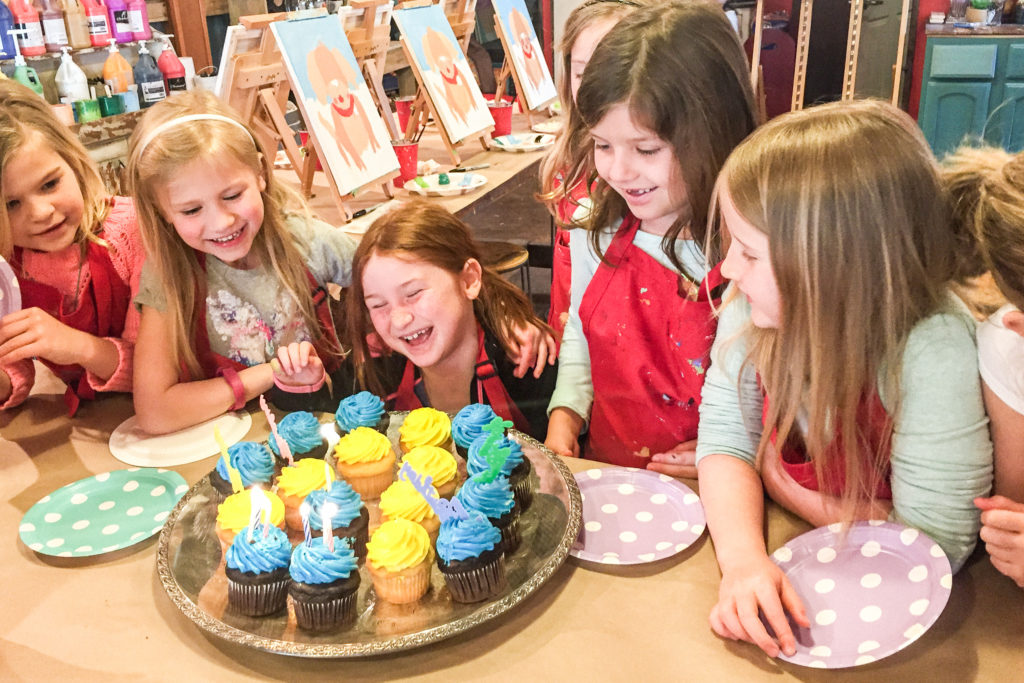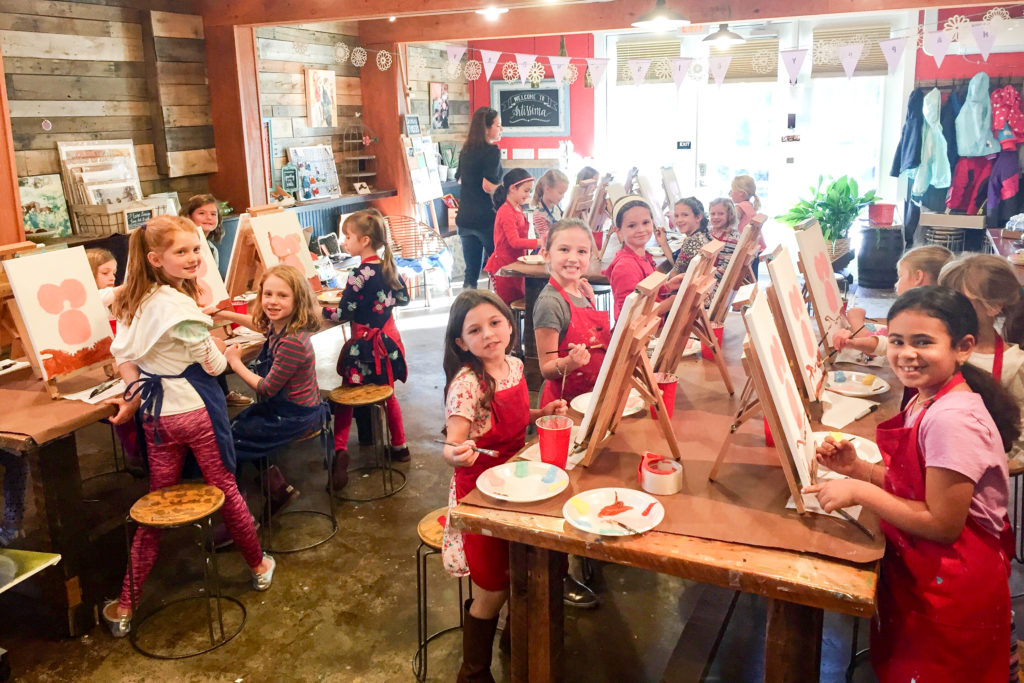 Details
How Long is the Party? Our parties are 2 hours for kids, ages 4+. For younger kids, please contact us for party options. 2.5 hour parties are available for teens if the artwork requires the extra time.
Artwork: Your child can choose his or her favorite artwork from Artissima's extensive portfolio OR the artwork can be completely customized to the interests of your child. A PDF of artwork options will be emailed to you once we schedule a party date.
Artissima provides: A fun art instructor, all of the art materials, aprons, and the friendly "barn" atmosphere await your arrival.
Food & Drink: You may bring whatever food and drink you desire or allow us to simplify your life by ordering from the list of add ons below.
You Supply: You supply your choice snack and/or treat, drinks, napkins, utensils, plates, & candles. Our recommendation is to bring items like cupcakes and pizza because they cut down on serving time, utensils, and mess! (unless they smash the cupcake in their face :))
Party Size: Maximum 18 children. For larger parties, we suggest that you encourage parents to drop off.
Available Days/Times: Parties generally take place on Friday Evenings, Saturdays (11am-1:00pm, 2:30-4:30pm, 6:00-8:00pm), and on Sunday afternoons from 2:00-4:00pm. Parties normally last two hours with at least 20 minutes set aside for snacks & refreshments. Presents are not opened at the party so we have more time for art!
Add Ons
Delicious pizza from The Upper Crust Pizza. This option is NOT available for parties on Sundays as The Upper Crust is closed.
The cutest sugar cookies or cupcakes customized to your party theme.
Artissima's birthday parties are a huge hit with parents and children. We are so happy that you entrust us to celebrate this special day with your family. Weekend dates fill up fast, so please call or email us now to request more details and pricing.
Sign Up for Our Newsletter
Sign up to receive information on our latest
news, events, and discounts.